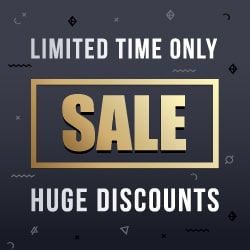 Inspiring Gift Ideas for the Whole family
There are so many occasions to surprise our nearest and dearest with some gifts: Christmas, New Year, Valentine's Day, Easter, birthdays, graduations, and many more holidays. This shopping guide from BreAccessories will share some useful ideas of nice presents that your friends and family members will be pleased to get from you.
For families with small kids
Young parents will be glad to get something useful for their baby. A Baby Carrier Waist Seat and a Waterproof Foldable Changing Mat for Newborns can become excellent gifts that will help parents to take their baby with them anywhere with comfort. A Toddler Crawling Kneepad will be helpful to active toddlers. And this cute Baby Elephant Pillow can be used both for sleep and for play. Moreover, it looks great in photos!
For children
Toys are the most popular gift option for kids. Plush toys, dolls and doll houses, puzzles, RC toys — the choice is endless. Bring them this Gravity-Defying Flying UFO Toy, and they will spend many hours playing with this wonderful flying drone. As per teenagers, they adore music, gaming and spending time online. So, they will be happy to get these amazing high-quality HiFi Stereo Bluetooth Headphones. They will appreciate their ergonomic design and fantastic sound.
For ladies
Most women love everything beautiful, so they will appreciate a stylish phone case, such as these Geometric Marble Patterned Phone Cases. Another great idea is to present something for health and beauty. It is better to avoid presenting makeup as it is quite difficult to guess about women's preferences. But you can present a Makeup Organizer Pouch — it is the most suitable option, because even if the woman does not use makeup, she still has a lot of skin care products and other things that can be conveniently stored in it.
For pet owners
Cat and dog owners usually spend a lot of money for various pet accessories, grooming, pet toys, etc. A Rechargeable Professional Dog Nail Grinder can become a perfect gift for anyone who regularly faces a necessity to cut their dog's nails.
For sport enthusiasts
People that lead an active lifestyle always need some sport accessories. Bicycle riders will be glad to get a Bicycle Wheel Flashing Light or a 360° Bicycle Phone Holder that will make their riding safer and more comfortable.
For garden lovers
Gardeners will be grateful if you bring them something connected with their hobby, for example, this Garden Grow Bag which is easy to set up and use. It is durable, washable, and reusable, and it provides multiple configurations and options.
For everyone
Finally, we offer a universal gift for people of all ages and occupations. These Trendy Waterproof Wireless Bluetooth Earphones will make everyone happy. Easy connection, sound quality, stable signal, intelligent touch control and other benefits make these earphones an ideal gift for your spouse, friend, parent, partner, child, or colleague.
All these awesome gifts can be found here on www.breaccessories.com. Visit our online store and purchase all you need in one place!