? Protect your baby's knees with our Kneepad!

?

Anyone with a tiny little one knows that comfort is critical.

You would not want the protectors to be too tight or constrict your baby's movement.

Any discomfort can cause continuous crying, and your knee pad purchase would then be a waste.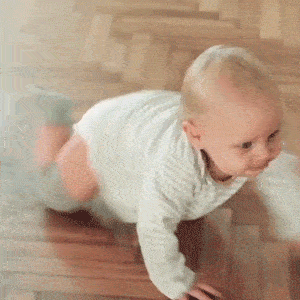 ? Babies' skin is very soft and fair.
When a toddler starts to crawl it is extremely important to guard his knees against scrapes and bruises. 
Our Toddler Crawling Kneepad is also hypoallergenic. 
? The silicone dots and skin-friendly, breathable material
provides comfortable and soft crawling.
? 6-36 months babies are very active and their clothes getting dirty fast.
The Baby-Friendly material is easy in use.
Our Kneepad is easy to launder, using a washing machine.
? Toddler Crawling Kneepad are made of durable, soft, and comfortable material, so your baby can move around freely.
? They are stretchy that's why that pads can be easily slipped on and off knees or elbows.
Specification:

Size(Approx): 5in*2.8in
Main Material: Cotton(>75% )
Buy 2 Kneepads for comfortable use!