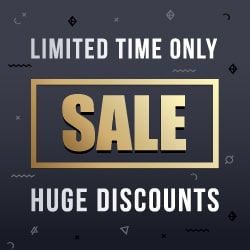 Stay Online, Stay Connected: Charging Options for Your Phone
Have you ever faced an unpleasant situation when you badly needed to make a call, but your phone battery played false with you? We guess the answer is yes. This is why an effective charger and a high-quality power bank is now an absolute must-have for everyone who has smartphones, tablets, laptops, and other electronic gadgets. BreAccessories can offer a variety of charging options, so that you can always stay connected when you need it.
When you are on a journey, you can greatly benefit from having a power bank. Traveling means a lot of time spent on a train, a bus, or a plane. Besides, it means long waiting at railway or bus stations and airports. If you are the owner of a portable charger, for example, this Portable Power Bank with Digital Display, a working phone or a tablet will save you from boredom. You can watch movies, play games, listen to music or just surf the Internet — a portable power bank will solve the problem of the dead battery.
Everyone who lives in a big city usually spends a lot of time in transport. Watching a movie, TV or YouTube shows, reading books, listening to podcasts, and social networking are good ways to spend some quality time. Take a Portable Fast Charging Power Bank with you and stop worrying about low battery and a tiresome road.
Those who love camping, hiking, fishing, and other outdoor activities, can stay in touch with the outside world with the help of external batteries, too. Power banks are also very useful for students, bloggers, photographers, freelancers, and other people who need to study and work from any point of the globe.
If you travel by car, you definitely need a car charger for your smartphone. But to charge your phone on the move, you usually insert the wire into the cigarette lighter, connect it to the device, and then install it on the mount or the holder. This long process seems to be very unsafe. We offer to use an absolutely hassle-free and the most effective way to charge your phone — a Car Wireless Charger Cup. This is a real game-changer. Just put your smartphone into it to start charging. This can be easily done even on the go. This device allows you to solve the problem of convenient and safe charging of mobile devices on the road.
If you prefer traditional chargers, you may like this 4.0 USB Car Quick Charger with dual ports. It has a built-in smart chip that provides fast and safe charging for your devices.
At home or at work, you can use a 3 in1 Wireless Charger for Apple Phones and Watch or a Foldable Fast Wireless Charger Stand For Phone and Watch. These compact and stylish wireless chargers are a perfect solution for recharging all your gadgets at once.
Choose a suitable charger, a power bank or any other phone accessories here on www.breaccessories.com. Our wide selection of top-notch goods, affordable prices and friendly customer service will pleasantly surprise you!