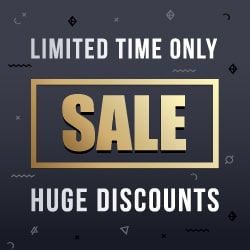 How to Protect Your Laptop from Damage
Laptops have become more and more popular over the years. They are more affordable and portable than traditional desktop computers, which is very helpful for users. In many cases, a laptop is the main computer for home use. Since users can bring their laptops with them, it is important to have good protection for them. This BreAccessories article will tell you how you can protect your device from scratches and other physical damage.
Both new and old laptops need some protection. You can find a laptop case that offers maximum protection and suits your personal style here. Laptop cases are the ideal form of protection for your device because they are lightweight, inexpensive, and protect your gadget in most situations.
The more expensive your device, the better its protection. This is especially important for MacBook owners. Laptop covers are very effective at preventing damage to an expensive laptop. They protect your laptop from scratches, dents, and everyday wear and tear. Nowadays, such covers are available in a variety of sizes, materials, colors, and styles.
Laptop size is one of the most important factors when choosing a laptop case. The overlay should fit snugly against your computer for maximum protection. As a rule, laptops range in size from 7 to 17 inches. To find your laptop's size, measure diagonally across the screen. Many manufacturers match the size of the case to the size of the screen. Laptop cases typically have some extra space and can be slightly elastic. If you are unsure of sizes and don't want to risk buying the wrong size, look for a laptop case with your laptop model number. This will showcase covers that are made specifically for some laptops, such as the MacBook.
Laptop cases come in a variety of materials such as neoprene, microfiber, polyester, canvas, and even leather. Neoprene laptop cases are becoming more popular as they are lightweight and stylish. Buyers should consider their daily lifestyle as well as their laptop habits when choosing a covering material for their laptop. If safety is your first priority, and  you need a reliable sturdy case, you can choose Hard Cases for MacBook Laptops, Hard Colorful PVC Case for Apple Macbook Air/Pro, or Solid Color Hard Cases for Apple MacBooks. If you pay special attention to your style, take a look at this elegant PU Leather Bag Case for Macbook.
Choose this floral-patterned hard case for Macbook with Keyboard Cover if you want total protection for your MacBook. This kit includes a laptop case, a dust plug, and a keyboard cover that will protect the screen during transportation. In a bag or backpack, the laptop can be easily crushed, resulting in marks on the screen. A thin, soft pad eliminates this problem. It is also useful for those who like to drink and eat near their laptop. Crumbs and random drops will no longer get on the keys and, which is much more unpleasant and dangerous, under them.
Visit  www.breaccessories.com and find your perfect macbook or phone cover here at affordable prices!