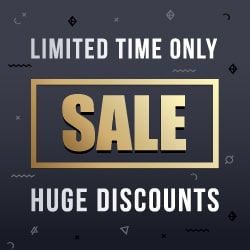 Some Vital Tips for Making Great Selfies
Selfie is the most accessible type of photography. There is no need to ask anyone to photograph you. You can take as many pictures as you like on your own, choosing exactly the angle that you like. But, as in any activity, there are subtleties and secrets here. Let's figure them out together with BreAccessories.
Find your perfect angle
Most people have slight facial asymmetry, so professional photographers recommend avoiding full-face shots. Such photos are suitable for documents, but not for social networks. The most successful shots are obtained if you turn half-side to the camera, in a three-quarter view. Try to find your best angle: turn your head slightly to the left, then to the right, and you will see which side of your face is more photogenic. Otherwise, you can take pictures of yourself alternately with your right and then with your left hand, in order to understand from what position you look better. If you are using a tripod, like this Colorful Flexible Phone Tripod, you can take any position you like until you find the one that works best.
Take care about good lighting
Proper light is a must for any good photography. For example, famous Instagram bloggers like to take selfies in the bedroom in the morning light. Light-colored walls and white linens help to create beautiful lighting, even on a cloudy day. So stand facing a window, and you will have the best lighting you can get at home without equipment.
Avoid taking selfies in a bathroom with bright yellow or sickly white artificial light. Artificial lighting often gives an unhealthy complexion to the face, and we don't need that, right? If you want to have beautiful light close at hand, buy a selfie ring lamp, for example, Dimmable LED Selfie Ring Light or Luxury Selfie Ring Light. Such lamps do not take up much space and are not expensive, but they are very effective. You could see similar lamps at beauty masters or in hairdressing salons as they help to make the most beautiful photos.
Optimize camera settings
The easiest way is to take a selfie on a smartphone, especially since there is a special front camera for this. When seeing yourself on the screen, it is easier to pose and to look for a good angle. But in most cases, the quality of the images taken with the front camera is inferior to the photos taken with the main camera of the smartphone. For crisp shots, use the auto countdown timer to shoot with the main camera. Our Selfie Ring Light with Flexible Mobile Phone Holder will simplify this task.
Set your smartphone camera to the optimal settings. As a rule, manufacturers equip them with many useful functions and options. Explore the functionality of your camera, play with the brightness and contrast settings, choose the optimal shooting mode.
Another key to beautiful selfies is lens cleanliness. Wipe off fingerprints and dust from the lens with a soft cloth.
With products from www.breaccessories.com you can take pictures more often, with more pleasure and comfort!